12465 Warwick Boulevard, Newport News, VA 23606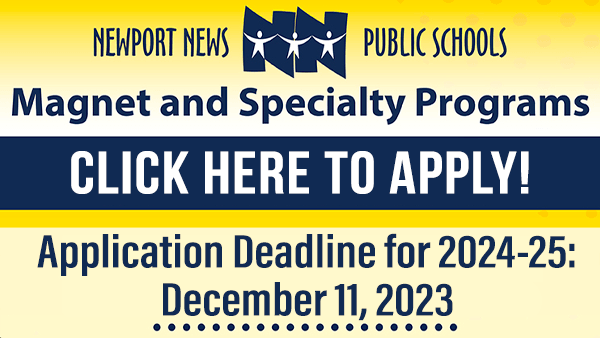 Apply for Magnet Programs
Learn more about our magnet and specialty programs and apply today!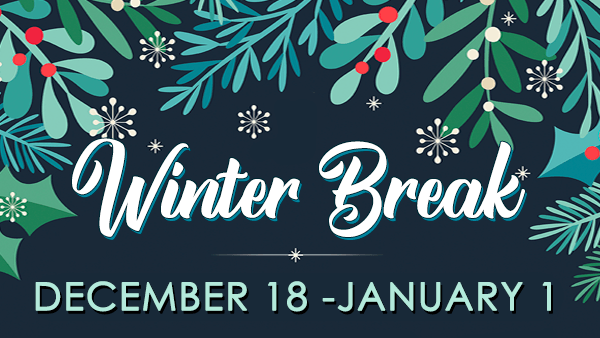 Winter Break is coming!
Schools and offices will be closed for Winter Break Dec. 18 to Jan. 1. We wish our students and families a safe and happy holiday!
"This Just In"
Middle School Soccer, Gildersleeve Girls on the Gridiron Clinic, Middle School Track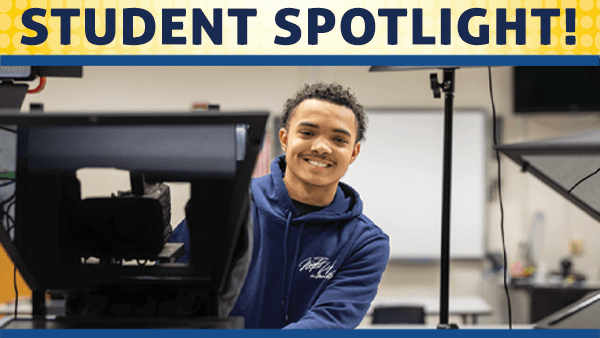 Student Spotlight!
Meet Cameron Hibbler, a senior in the Center for Arts & Communications magnet program at Woodside High School.
College, Career and Citizen-Ready
Each day in Newport News Public Schools the focus is on one mission: ensuring that all students graduate college, career and citizen-ready! Learn more