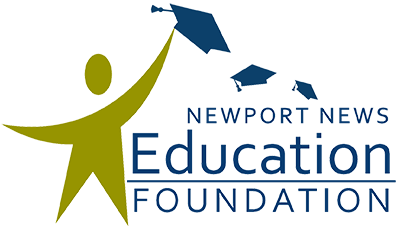 Our Programs
Wayne D. Lett Scholarship
The Wayne D. Lett Scholar Program is a merit-based award of $10,000 given over four years to a Newport News public school senior who plans to become a public school teacher. The program is administered by the Newport News Education Foundation as a tribute to Wayne D. Lett, Ed.D., a former superintendent of Newport News Public Schools. Financial support is provided by generous donations from Newport News Education Foundation board members and Drs. Wayne & Rebecca Lett. The student beneficiary must commit to teach in Newport News for three consecutive years after graduation. The beneficiary will also have the option to complete a student teaching assignment in the school division.
---
Salute to Success Student Recognition Banquet
The Salute to Success Student Recognition Dinner honors students who have made extraordinary accomplishments towards the goals of becoming college- and career-ready. The event spotlights top high school students including seniors who have earned four or more Industry Certifications, have been recognized by the National Merit Program, are class valedictorians, salutatorians, or have the highest grade point average in grades 9 through 11.
---
Teacher Innovation Mini Grants
The Newport News Education Foundation in partnership with the National Council of Jewish Women, offer classroom mini grants of $50 to $500 for NNPS teachers. Mini grants provide "seed money" for innovative classroom initiatives that enrich the educational experience for students. Mini Grant Information
---
Career Pathways
Career Pathways was recently added to help create more career-related experiences for students – which is especially relevant as the state moves to a more career-focused curriculum through the new "Profile of a Graduate" initiative.