Technology Support Staff of the Year
Congratulations to the Newport News Public Schools Technology Department's 2019-2020 Support Staff of the Year, Lorraine Rice and Brian Mitnick. Read more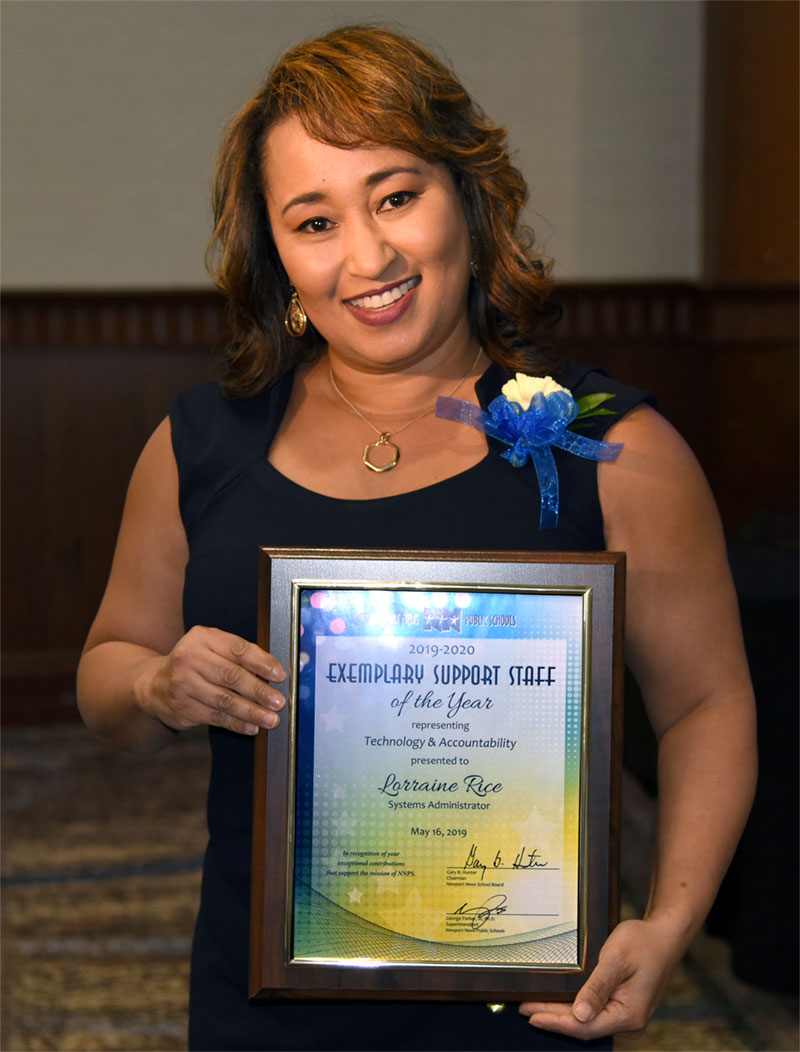 Lorraine Rice
Technology & Accountability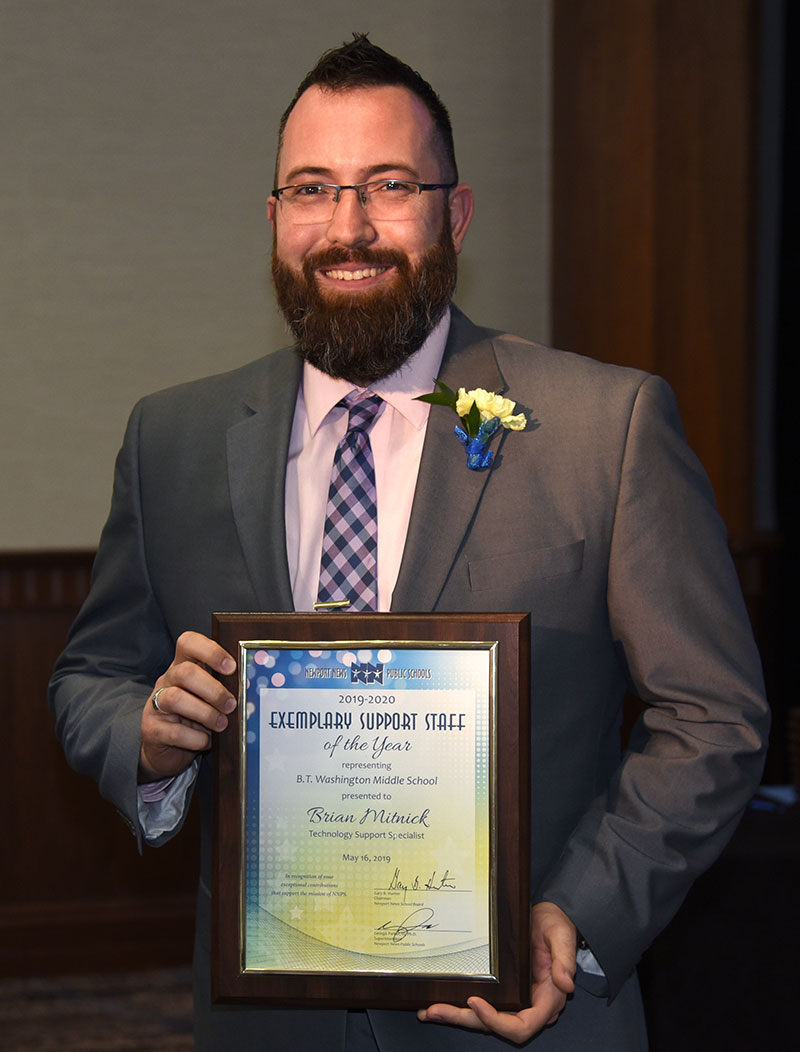 Brian Mitnick
B.T. Washington Middle School
Tech411


Need help getting your students logged in to Google on Chromebooks? Need help with Google Classroom or Sites? Learn more!


Your ability to access information and collaborate with your colleagues on the go is now a workplace necessity. Go to NNPS SharePoint.

View a brief overview of Windows 10 with tips and tricks as well as highlights of the newest features. Faculty and staff can order Windows 10 Education home computers for $14.99!


Don't be intimidated by the new Office 2016! There are many features that haven't changed and some update you will love. Faculty and staff can order Office Professional 2016 for home computers for $14.99!

Technology Department
Chris Jenkins, Director
(757) 881-5461 x.12100
Our Mission: The Newport News Public Schools Technology Department provides innovative technology-based solutions and services to the staff, students, families, and community served by NNPS. We leverage state-of-the art infrastructure and classroom technologies that are as diverse as our community of learners. The Technology Department ensures global access to information and is integral to the NNPS mission of graduating students who are College, Career, and Citizen Ready.
Help Desk
Submit a Help Desk Work Order
Here are some helpful tips for new users:
Verify or add details about your location.

Select the "Problem Type" icon that best describes your issue.

Provide a detailed description of your problem or request.

Enter the NNPS tag number of the device you're having a problem with (enter 9999 if NNPS tag is N/A).

Attach any relevant documents (request forms, screenshots, error messages) that you'd like the technician to see.

Click the "Submit" button.
Questions? Contact your school/site Technology Support Specialist (TSS) or call the Technology Help Desk at 881-5461 x.12411.
---
More Help Options
Technology Knowledge Base
To search the Technology Knowledge Base, please enter a search term (such as "email") to get a list of documents that may answer your question.