The first day of school is Tuesday, Sept. 3, 2019!
Frequently Asked Questions
When is Open House or Orientation?
- Aug. 28: Middle School Open House, 4-7pm (students & families)
- Aug. 28: 6th Gr. Student Orientation, 10am-12pm (student bus provided)
- Aug. 29: ECC & Elementary Open House, 4-7pm (students & families)
- Aug. 30: 9th Gr. & New Student Orientation, High Schools, 8-11am (student bus provided)
What school will my child attend? Where is our bus stop?
Information about school attendance zones and bus stops are available in our Bus Stop and Zone Finder
Where and how do I register my child for school?
Visit our Registration Information page to download the necessary forms which should be taken to your child's school.
What vaccinations are required for enrollment?
All immunization requirements can be found on our Health Requirements for School Entry page.
What time does school start and end?
Please download our Operating Hours information (pdf).
Can I view my student's grades and information online?
We provides online student information through ParentVUE. You may register for access at your child's school.
How do I find out about the school lunch programs and meal prepay accounts?
Please visit Child Nutrition Services for information on pricing, free and reduced meals, and myPaymentsPlus prepay accounts. You can also see our School Meal Menus as they become available.
How do I find out about weather delays and closings?
Please bookmark School Closings, Cancellations & Delays page for up-to-date and breaking information. Also, all delays and closings will be communicated through the NNPS Facebook and Twitter accounts.
---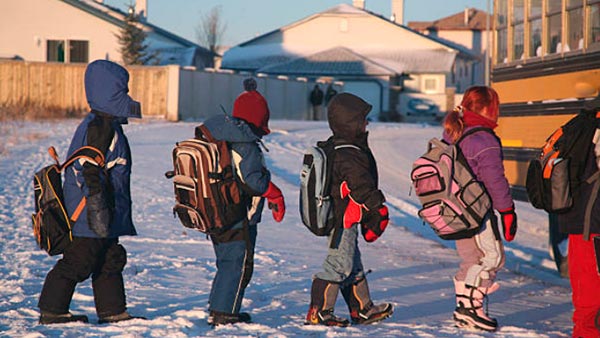 School Closings
Get the latest information and find out what to do in the event of delayed openings, early closings or cancellations.